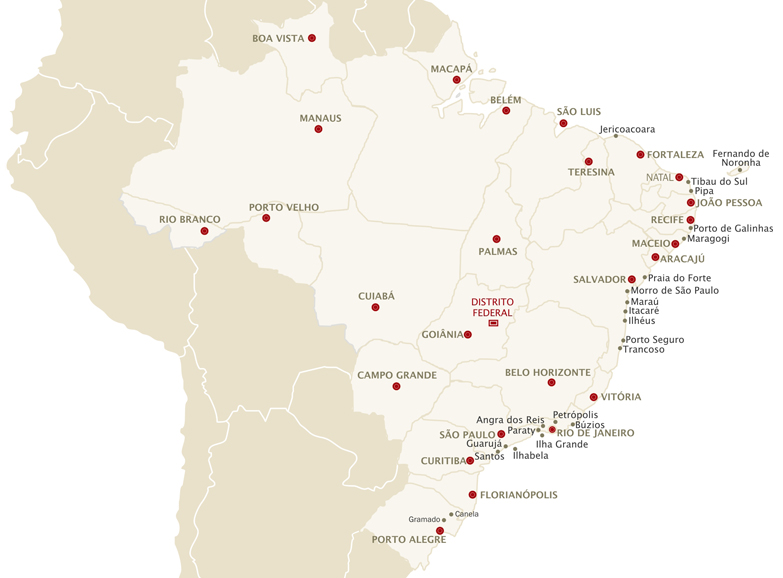 CLOTHING
Brazil's climate ranges from tropical in the north to temperate in the south. Throughout the country, however, dress is informal. Generally, light cotton shirts, shorts, dresses and trousers are ideal for day wear, whilst in the evenings long-sleeved shirts and leather shoes are normal. You will not normally need a jacket and tie in Brazil. In their winter (June/September) it is worth bringing something warm, as the temperature can be quite cool in the south of the country.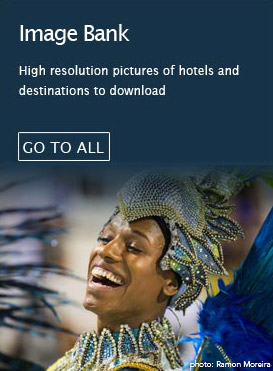 CLIENT AREA
LOGIN HERE to our client priviledged area to acess our rates and other special informations
Blumar Brasil - Av. Borges de Medeiros, 633, Sala 407 - 408 | OFFICES LEBLON | CEP: 22430-041 | Leblon - Rio de Janeiro - Brasil | Tel: 55 21 2142-9300


your opinion
emergency phone:
55 21 99630 4627
For questions or additional information
about products contact us at:
operacao@blumar.com.br



represented by:



member of:
Your opinion
All form fields are required.
NAME:
EMAIL:
YOUR OPINION IS IMPORTANT TO US